Micro Housing in China Facade Design
Moving onto the next design area of the Micro Housing project in China, I finalized the floor plans for the living unit floors and stack them to the height of the skyscraper. Since two sides of the building will be party walls against their neighbors and another wall will be dedicated to the egress tower, there will only be one primary façade on the building. How can this façade be dynamic and showcase the ever changing lives of the inhabitants?
Designing a dynamic building and facade
The primary goal of this Micro Housing project in China is to design a building that provides affordable housing to those in need; specifically, rooftop dwellers who live in concrete and corrugated metal shacks throughout Hong Kong. My main design concept is to create a dynamic building that grows vertically with the increasing housing needs of China.
Therefore, the building will be constructed out of reinforced concrete walls in which rebar is left exposed at current rooftop of the building so that more floors can be added in the future. These reinforced concrete walls will be on three sides of the building and floors/rooftops, which will create a rigid structure.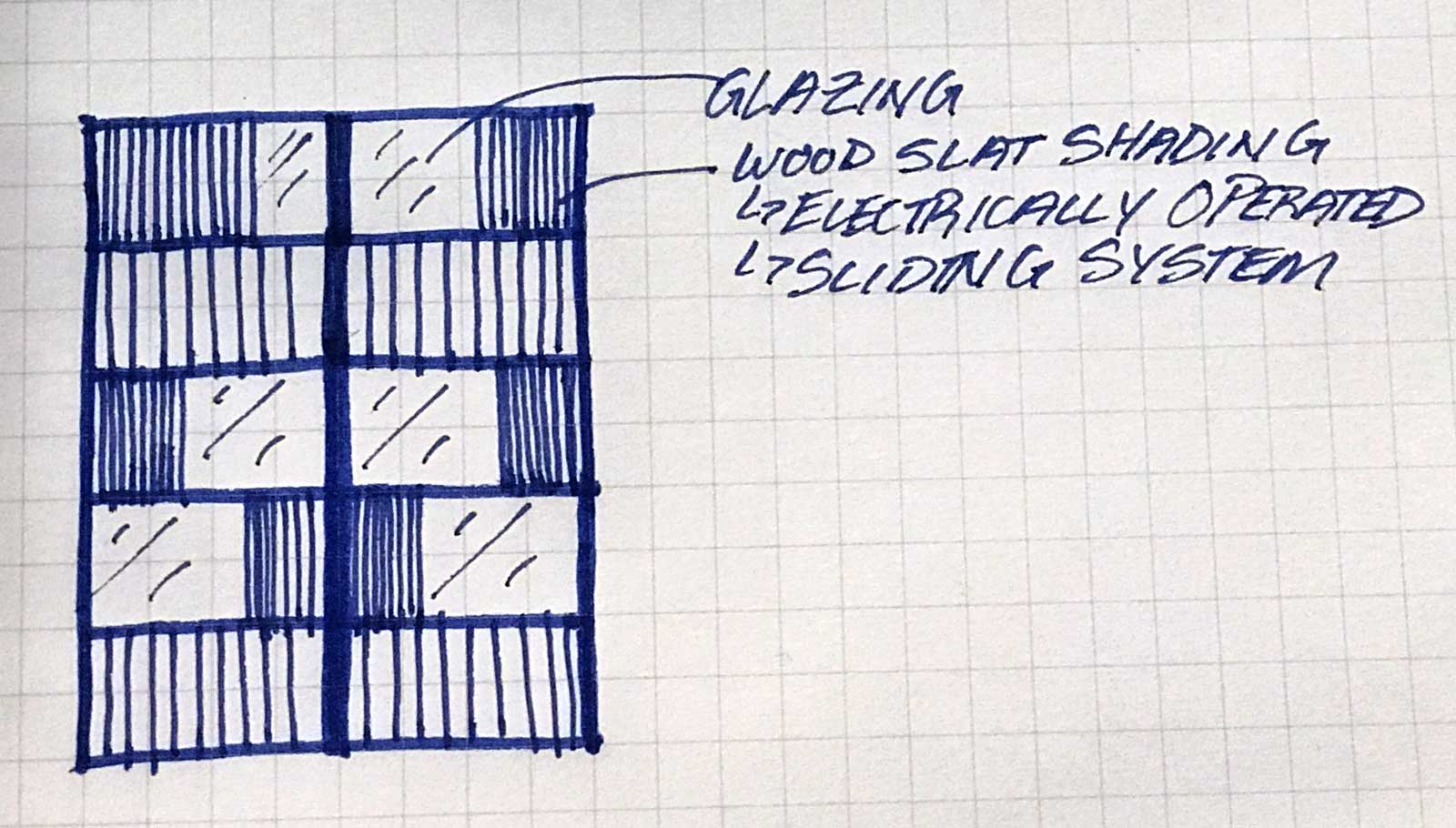 Overtime, the building will continue to grow vertically into the sky along with the increasing population of people in need of affordable housing. To provide shading for people living in the building, electrically operated vertical metal panels will be installed on the primary façade of the building. Occupants will be able to control a section of the metal panels located outside of their apartment. They'll have the ability to open the exterior shades by parting the panels to both sides of the living unit or to rotate the panels to shade the unit from direct sunlight.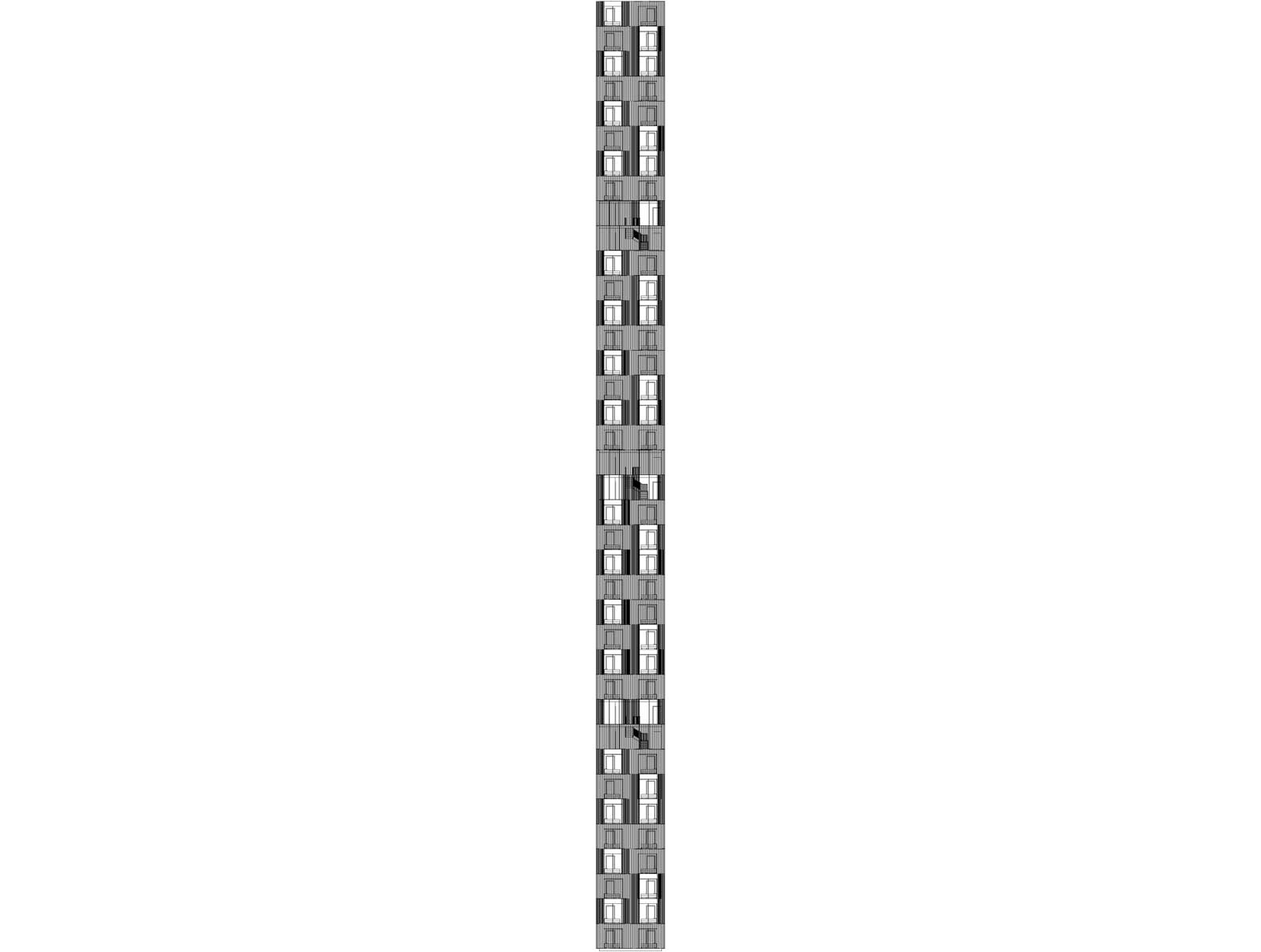 Throughout the day, tenants of the building will be changing the settings of this outdoor shading device, which will create a façade that is always changing.
Next Steps
As I continue to develop the Revit model of the Micro Housing project in China, I'll have to figure out a way to rotate the vertical panels to different positions. There are a variety of ways to create this model, but I'd like to figure out the most efficient way that won't slow down the speed of the Revit model. Once the façade design is complete, I'll design the reflected ceiling plans in the living units and think of programs for the lower level(s) of the building.
Ideally, this project will be complete by the end of April! Stay tuned for more on this project…