Inspired by Leather Working
After several months of dabbling in leather working and focusing the entire month of April 2018 on hand making 100 leather wallets, it's about time for me to share my story of how an architect was inspired by the craft of leather working. It all began when I decided to pursue a new hobby.
Finding a New Hobby
When I passed all of my architecture registration examinations (ARE) and got licensed as an architect in the state of New York, I was a 25 year old architect with lots of time on my hands. While working full time at an architecture firm, I decided to start this blog, Journey of an Architect, in an attempt to fill my time with meaningful design projects to continue feeding my passion for architecture.
As I worked on architecture projects from morning to night and pursued design competitions where a handful of winners were selected out of thousands of submissions, I started feeling like I needed to take a short break from designing architecture. Although I won third place in one competition, the feeling of victory wasn't what I expected.
Needless to say, I found myself looking for a new hobby to get away from architecture in my free time. This was back in September of 2017 where I just finished another theoretical project and my girlfriend moved over 1,500 miles away to work on her PhD for a year. What was I going to do with my time?
After some deep digging in my soul, I realized that I have always been fascinated by the handmade culture of creating high quality products. I've also been thrilled by the idea of making products that I could eventually sell in a shop. Combine these simple ideas with my passion for design and there's a recipe for a fun hobby!
Then, I narrowed down my options by focusing on an area of design that has always fascinated me; fashion. I've always loved clothing and the way that it's a form of expression of the owner. As I continued refining my options, I stumbled on leather working by chance because I saw an immediate need for myself; I needed a new leather wallet. That was the start of my journey into leather working.
Learning the trade
To start my leather working hobby, I researched the process of hand making high quality leather goods from choosing the right leather to cutting, hole-punching, hand-stitching, and so on. As I watched tutorials on YouTube and read endless amounts of blog posts on this topic, my excitement continued to grow. After several days of contemplating whether I would get into leather working as my new hobby, I finally decided to jump right in and purchased all of the tools that I would need to make a leather tote bag.
You might be wondering, "Why a leather tote bag? I thought you needed a wallet."
Although it may seem like a harder product to make, a handmade leather tote bag is actually quite simple from a design and leather working perspective. If I simplify the design of the tote bag to its essential components, it consists of one large cutout for the bag, two straps, and thread. By making this leather tote bag, I would learn the process of cutting, hole-punching, and hand stitching. This would help me build the confidence I needed to make my leather wallet.
After 3 days, my first leather tote bag was complete! Even though I made a lot of mistakes on this simple tote bag, I found myself excited to try the next project. I knew there was so much more to learn through practice, just like in architecture, and I was ready to make more bags. Here are 3 leather bags that came from this exercise.
Inspiring me to start a leather goods store
From the time that I started making leather bags in September to now, I've gained confidence and the necessary skills for making leather goods. As I completed each leather project, I was inspired by the outcome to create another one. Soon, this led to my most recent goal that started at the beginning of April 2018 to design and hand-make 100 minimal leather wallets by the end of the month.
During this time, my excitement continued to grow and by the end of the first week, I had an application in to officially form a Limited Liability Company (LLC) for my upcoming online shop and small boutique leather goods business, Mars Leather Company. The store will be live by the second week of May 2018!
Within less than a year, a small idea for a new hobby led me down this path of starting a small business of my own and meeting other fantastic leather workers all over the world. Being able to reach out to people in another creative industry helped revitalize my passion for design in ways that I would've never expected. For anyone who's curious, I did make a leather wallet for myself. In fact, I made 100 of them!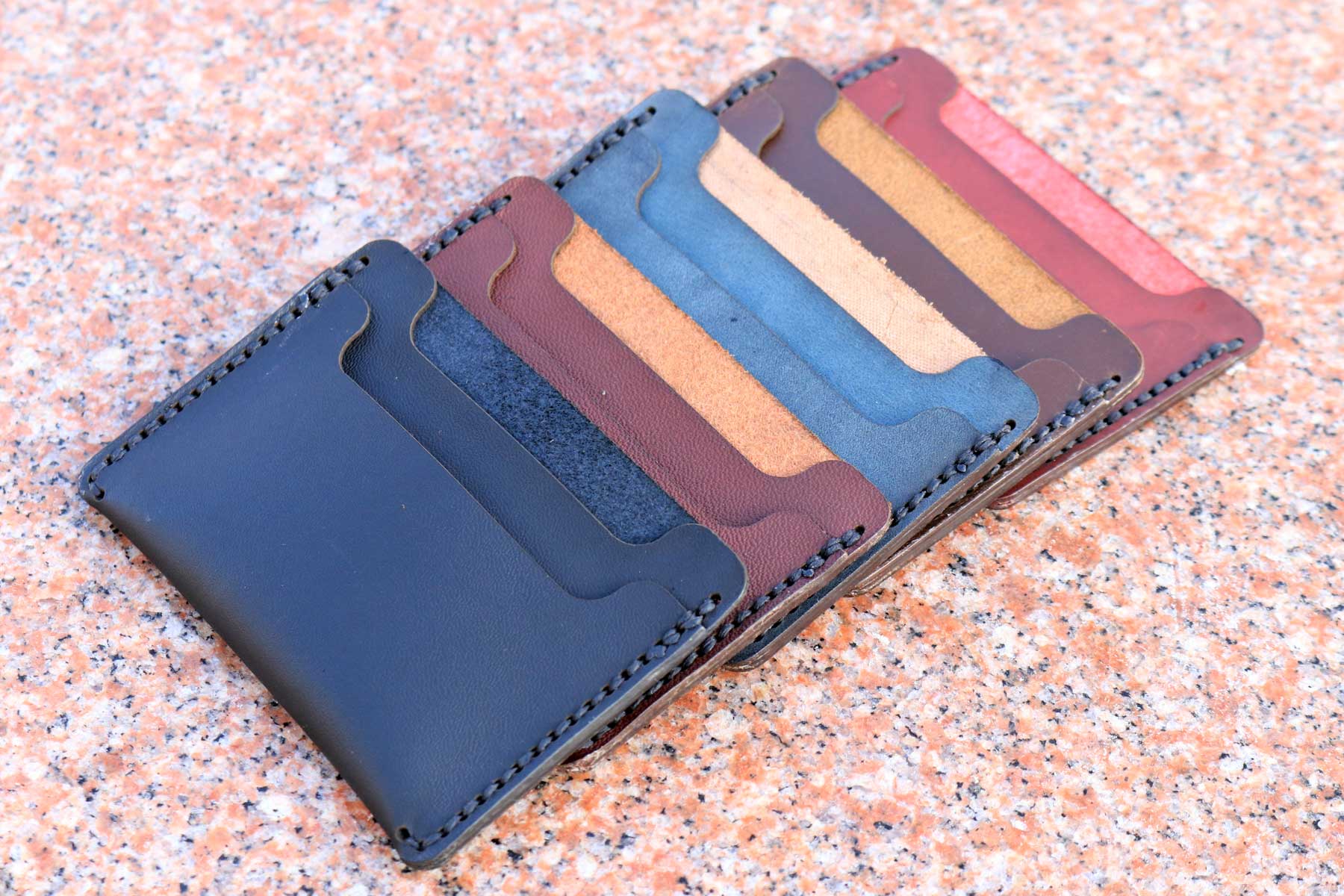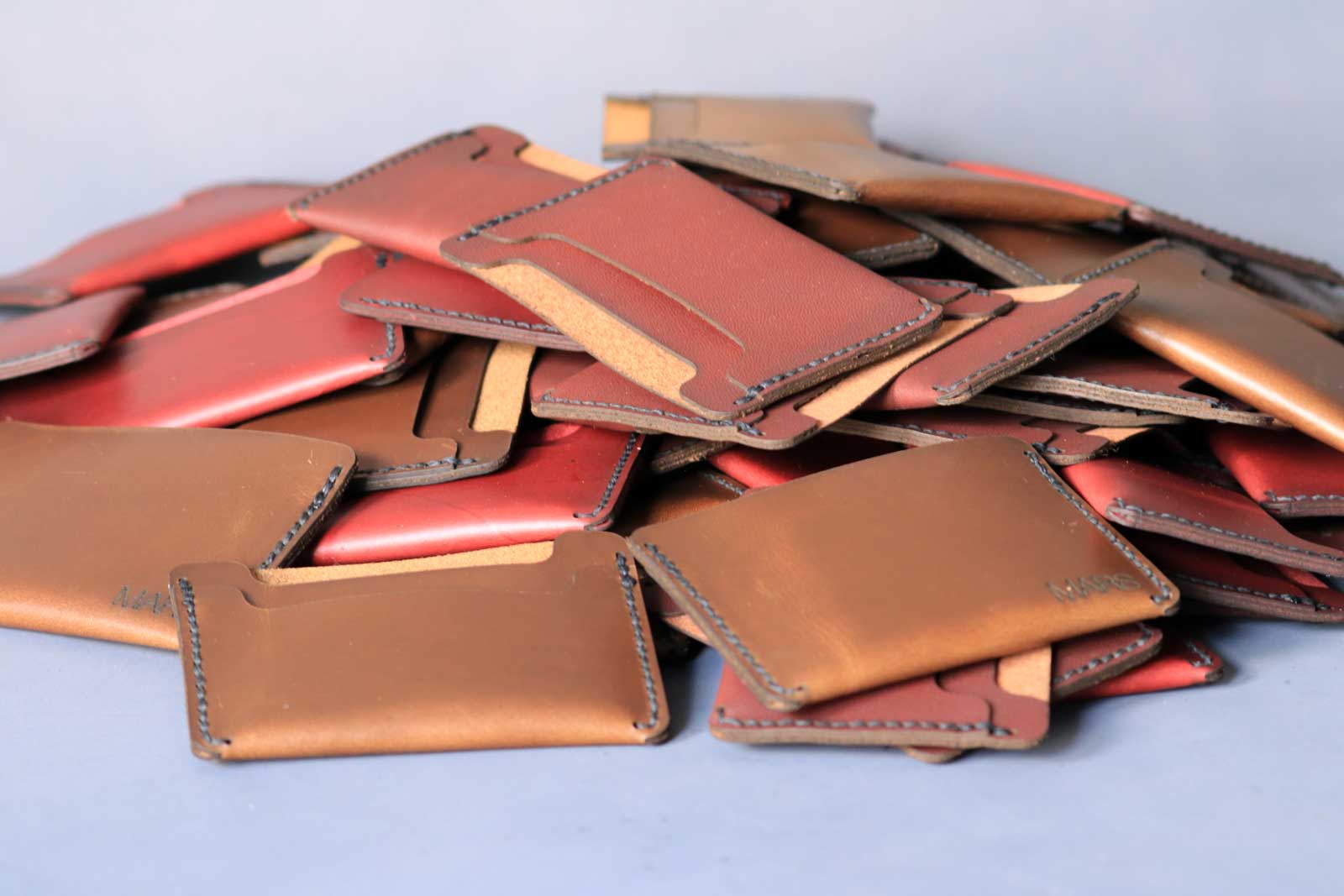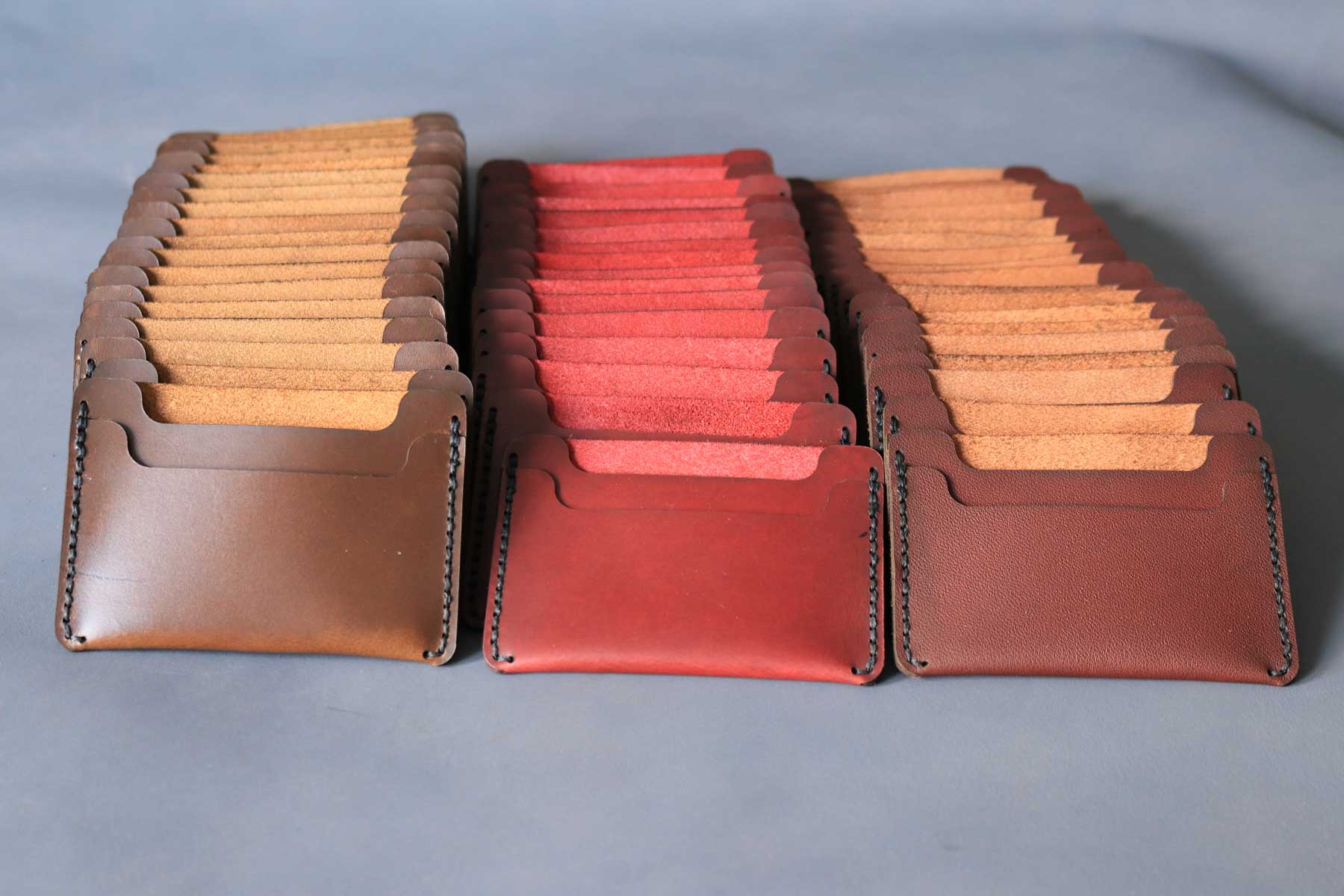 By taking a chance and trying something that I gravitated towards, I was able to find something that I enjoy doing just as much as architecture. As a full time architect and full time leather worker, I'm excited to see where the road will lead.
Architalks Series
This post is part of the ArchiTalks blog series where a topic is chosen for fellow bloggers to interpret and write about. This month's topic was "Unlikely Inspiration". Check out some of the other posts from this series by clicking on their title below!