5 Reasons why architects need to take time off
Over the 4 years of my career as an architect, I've always felt guilty about taking time off at the architecture firm for a vacation. Perhaps it's due to my millennial mindset that I constantly tell myself that if I work hard now, I'll have time and money to relax in the future. However, I'm quickly starting to realize the importance of taking time off and exposing my mind to different experiences.
This week, my good friends from high school, my girlfriend Andrea, and my dog, Lady, gathered at an Airbnb house called the Crystal Cottage that we rented in Catskills, NY. This house was purchased and expanded by a woman from China who was a classical pianist. Although she has passed away, her house was purchased and is cared for by a freelance writer.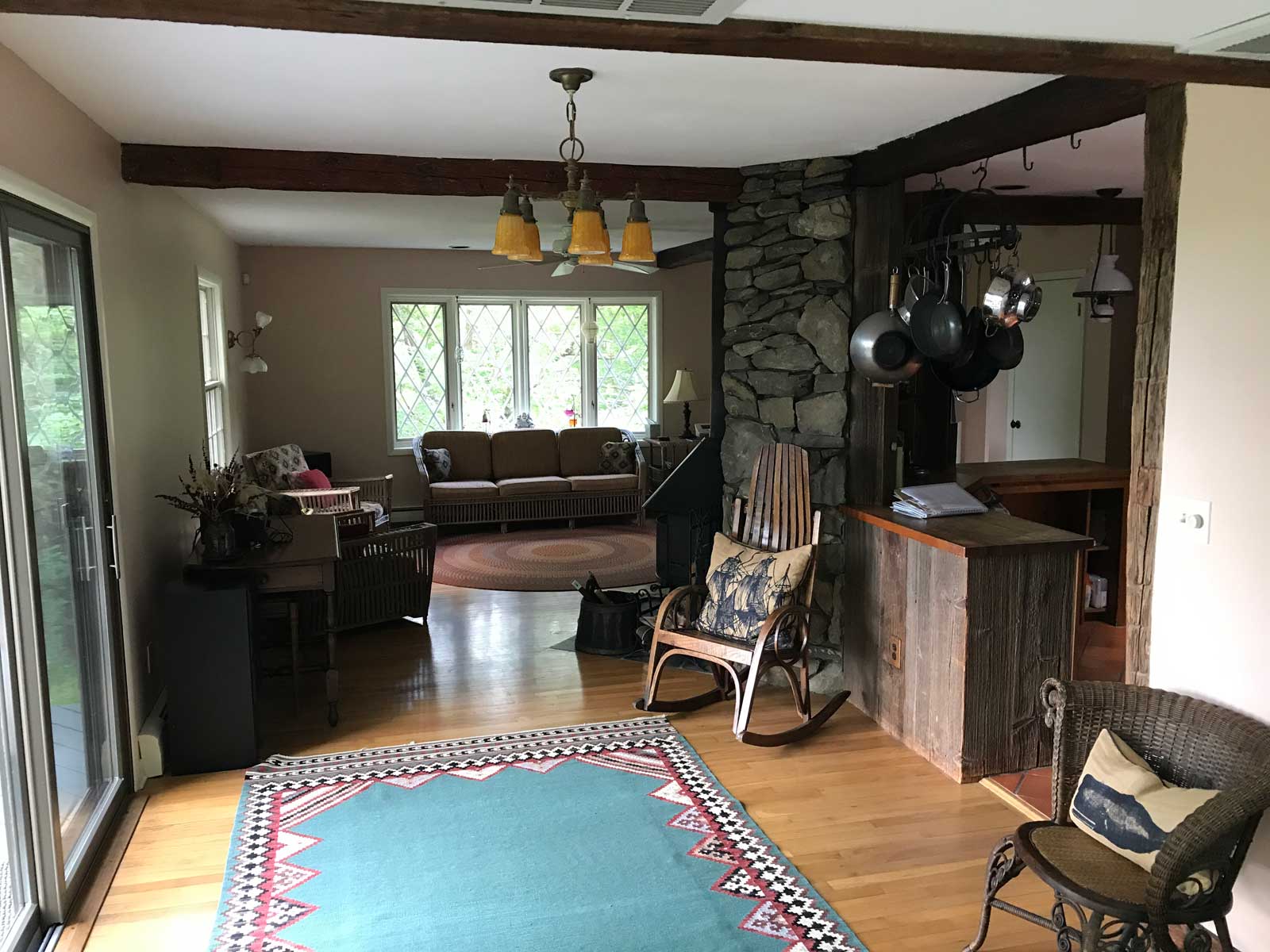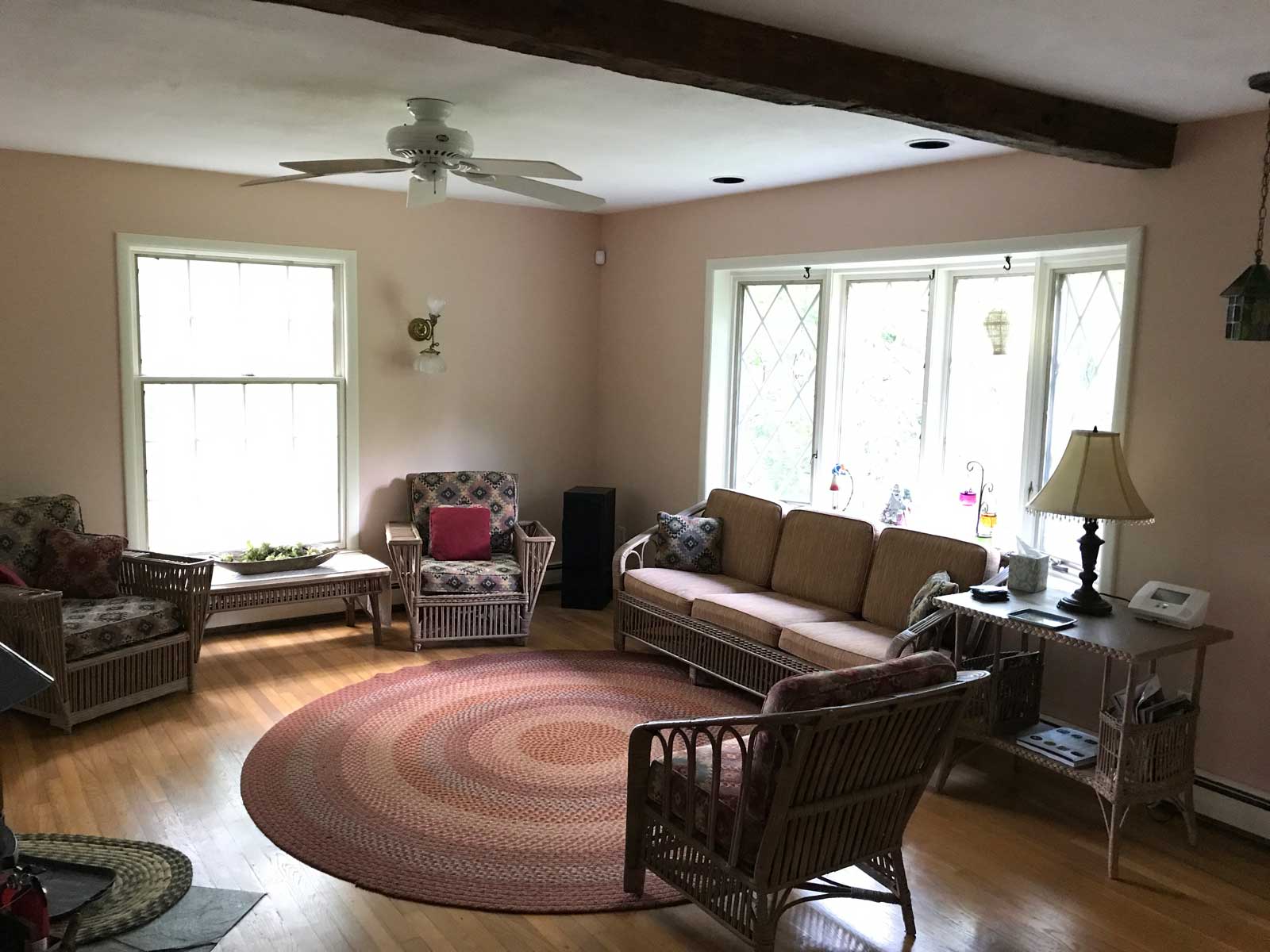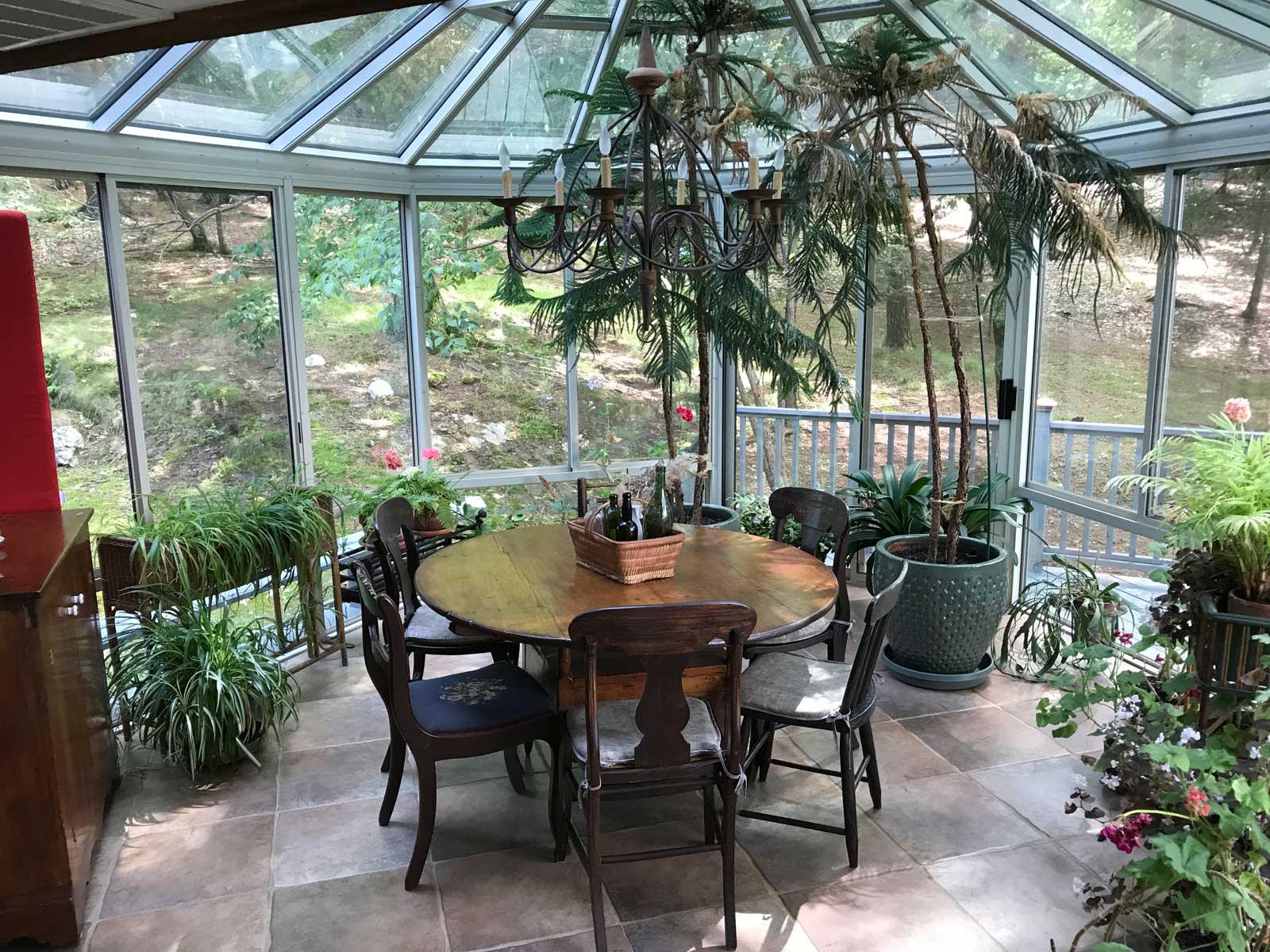 Upon arriving at the house's location, we drove on a flat gravel path that quickly became a steep uphill drive. As we followed the path, we drove by a small pond with Adirondack chairs and a paddle boat. Once we made it up the last steep turn of the path, we arrived at the house with an old wood shingle façade and parked inside of the two car garage.
When we entered the house, we walked through the basement and up a short flight of stairs to the kitchen. From the kitchen, we could see the living room, fireplace, front door, backyard door that opens to the wood deck, and a little of the sunroom. Through the glass door that leads to the wood deck, there was a beautiful view of the forest on the property and the mountains beyond.
To say the least, the house and view were both breathtaking. It was as if we entered the pianist's world and were under her care. Once we settled in, we cooked, ate, played board games, swam, shared stories, and created unforgettable experiences together.
As I sat at the Crystal Cottage and stared off into the distance, I thought about my career as an architect thus far and reflected on my constant hustle to learn and grow. I push myself so hard that I refused to take vacations because I thought it took away time to practice and hone my skills as an architect. Sitting on the wood deck and reflecting, I knew that I was wrong.
Here are 5 reasons why every architect should regularly take time off and explore the world.
1. To experience new spaces and cultures
Whenever we take time off at the office, we have the opportunity to travel to places that we've never been and spend time at certain locations. Even if we decide to take a staycation, our minds will inevitable transition into a relaxed state and we'll be able to spend more time in places like our local café where we typically grab a coffee or tea before heading into the office.
By spending more time in particular spaces, we'll inevitable experience and/or observe a culture in more detail. For example, if we sit at a table in our local café, we'll hear the sounds of the coffee grinder, the high pitch sound of the milk steamer, and the constant shouting of the names of people whose orders are ready. We'll also smell the freshly roasted coffee, the perfectly cooked platter of food, and the baked goods coming out of the oven. After some time, you'll know the space well enough to find your perfect spot and make new friends.
If we're traveling to a new city, the excitement of seeing new places, eating new foods, and immersing yourself in a new culture will give us motivation to explore. We'll visit the buildings that we learned about in school or saw on Instagram and experience the space for the first time. Walking through the building, we'll feel the proportions of the space, see the details of the building, and create unforgettable memories of instances that we most enjoyed.
Taking time off allows us to relax our minds and truly experience spaces that we frequently visit or ones that where we've never been. The experiences and memories that we make at these spaces and our understanding of different cultures will inevitably inform our design decisions of buildings with similar programs in our future projects at the office.
So if you're constantly designing the same types of spaces or drafting the same details every day, take some time off and get away from your desk. Explore the world and find spaces and details that intrigue you the most. Get an understanding of the space and culture by physically being there and bring that knowledge back to your office and into your future projects.
2. To meet new people and discover new businesses
Everyone that I've met who were on vacation, including myself, seem to be happy and more than willing to spend time talking to strangers. Whenever we take time off, we'll most likely encounter people who are also on vacation, self-employed, or working. Inevitably, we'll meet new people and even discover new businesses that we would've never had the time to visit.
While I was staying at the Crystal Cottage, the group and I decided to visit a sale at a local barn. So we followed the signs that led us to the location and we found ourselves surrounded by several buildings and tables full of miscellaneous items. As we made our way through each building, every person in the group found an item to purchase.
In the last building, Andrea and I found a Noritake dinner set that was pieced together over time and we decided to purchase the set. As one of the two salesmen, Tim, was packaging the dinner set, I asked him about the business and how he got into selling miscellaneous items. His eyes lit up and he began to tell his story of exploring the Hunt family's mansion (think of Hunt's Ketchup) after it was burned down to the ground three times.
Tim went to the mansion when he was five years old and starting digging beneath the old chimney. As he dug, he found the original cover for their large fire place and brought it home. Since then, Tim has been purchasing items from estate sales and selling them at his barn with his good friend, Russ.
Once Tim was done sharing his story, I asked the other gentleman, Russ, for advice on the best lake nearby that where the group could visit and go for a swim. As he thought of places, we made fun conversation and he highly recommended going to Taghkanic State Park!
If we never took some time off, we would've never met people like Tim and Russ who have a business that none of us would've ever thought existed. Most of all, one of our good friends decided to bring his parents to the barn because they would be interested in purchasing so many of the antique items!
3. To feed their creativity outside of architecture
Every day, we go into our firms and repeat certain architectural tasks at least 40 hours a week. We'll typically do this for months at a time before a long holiday weekend or taking time off. So, when we decide to go on a vacation, we usually turn off the architect part of our brain and expose ourselves to other experiences.
For example, whenever I travel, I'm always excited to eat new foods, visit museums of modern art, graphic design museums, and new parks or buildings that I admire. All architects have interests outside of their career, but all of these interests come together in an abstract way to enhance our creativity.
The beauty of being an architect is that we have the ability to bring different experiences together to inform our design decisions. The process of preparing a meal can inform the approach we take when designing a new project and our experiences at a fine dining restaurant might inform our design decisions for a luxury café.
Like everyone else in the world, we're constantly interpreting our experiences in a way that relates to our subconscious interests. Embrace these experiences when you take time off and they'll inevitably emerge at some point in your career as an architect.
4. To plan their career and life
While we're in the midst of working hard at our architecture firms, we generally don't take the time to plan ahead and think about the next steps in our career and life. Personally, I've found that taking time off allows me to truly ruminate on my life thus far and ask myself hard questions about my future. I'm able to focus for long periods of time on a single topic and do my best to come up with a plan and vision for my future.
Best of all, whenever I travel with people that I know, we always end up talking about our lives and where we see ourselves in the next 5 years. This is very helpful because it allows us to face the hard questions like, "Are you happy where you are in life right now?" or "Do you truly enjoy your career?" Having someone that you trust listen to you talk out loud about these deeper questions is truly helpful in developing your next steps.
5. To simply relax
To this day, I still find it hard to get myself to relax during my time off because I always want to be doing something to progress in my career and life. However, I've recently found that shutting off my brain for a few hours during my vacation allows me to restart my body and soul and return to the office with more energy than ever.
Our brain is a muscle that's constantly making decisions, coming up with new ideas, pulling up memories, and analyzing the world around us. To say the least, it's constantly at the gym running on the treadmill and/or lifting weights. If we don't give it the opportunity to rest, our clarity and ability to make decisions begin to fade and we slow down. Although we might not think we're moving slower or making bad decisions, our mistakes show up in peer reviews of our drawings and when we can't seem to remember something important.
Take time off and let your brain relax. Find a nice place to sit with a glass of wine, bottle of beer, juice, or water and stare off into the distance. Let your mind wander and eventually get the best sleep that it's been craving for the past year(s).
Conclusion
Many architects, especially millennials and younger professionals, work so hard and live with the mantra that hard work now will pay off later. Although there's truth to that statement, there's also the danger of overworking ourselves and eventually reaching a plateau where we can't seem to make progress in our career or life.
My advice to anyone feeling this way is to take time off and do something that you enjoy. Don't burn out!
Taking time off is important for recharging your mind and body. It gives you the opportunity to explore the world, meet new people, experience new things, and reenergize your soul. Most of all, it gives you the freedom to breathe and move at your body's pace. It lets you feel that it's okay to take time for yourself and to take a break.
So if you haven't taken time off yet, plan ahead and set out on your rejuvenating vacation!